National Foundation for Entrepreneurship Development
NFED is a socialistic organization, which is predominantly into creating entrepreneurship cult across the nation through orientation, awareness, research and development activities since 2003. It has delivered numerous sessions on Entrepreneurship Development Programmes, Employability Skills, Career Development, Research through Faculty Development Programmes and Workshops, Self-Management Sessions and covered more than 200,000 beneficiaries across the nation. NFED also frequently recognizes national talents through its social sensation awards every year by identifying righteous academicians, professionals, entrepreneurs and social workers across the nation.
Trust Details
Vision
To create a vibrant entrepreneurial base for progressive society to bring in socio-economic sustenance
Mission
In pursuance to create socio-economic sustenance through entrepreneurship development
---
Category
Registered National Trust in India
Registration Number
88/BKIV/2013 dated 7.11.2013 & 152/BKIV/2018 dated 28.08.2018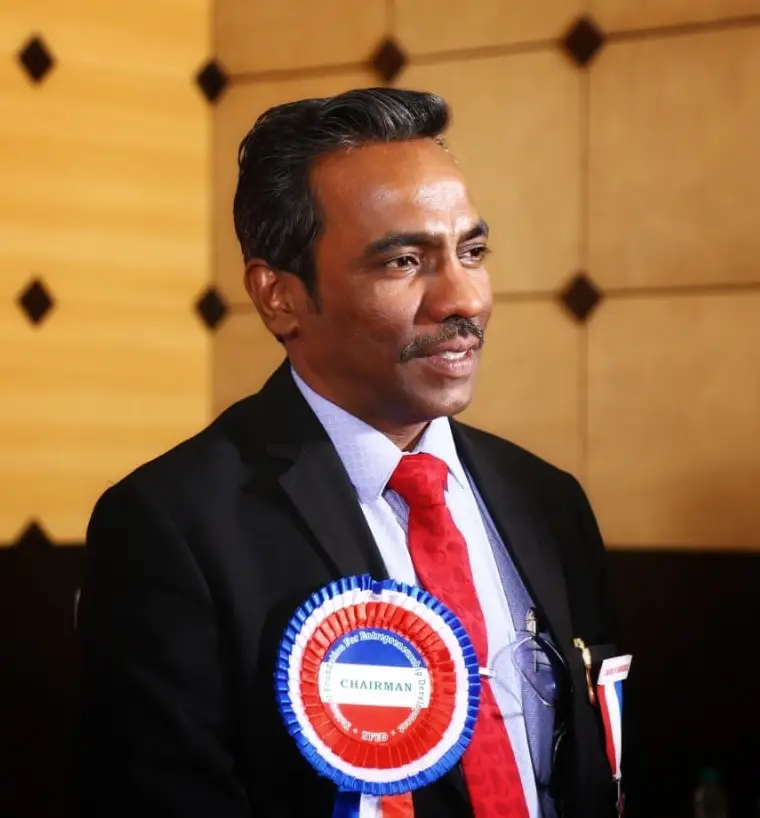 KVJ. Prof. Dr. R. Ganesan
Founder & Chairman, NFED
Karma Veer Jyoti Professor. Dr. R. Ganesan is the Founder & Chairman of NFED. He possesses more than two decades of research experience in the field of entrepreneurship and management. He has earned his doctorate from the renowned Indian Institute of Technology, Delhi. He has numerous research contributions to his credit, which are published in refereed and indexed journals, books, book chapters, monographs and conferences. He is a global author in Women Entrepreneurship. He has organized & hosted national award ceremonies, national & international conferences, seminars, skill training programmes, faculty development programmes, research & development programmes and entrepreneurship development programmes. He is the Award Chair and Award Jury of NFED's National Awards.
Mrs. K. Ramya
Executive Chairman & Director, NFED
Mrs. Ramya Kandavel is the Executive Chairman & Director and Financial Trustee / Treasurer of the NFED Trust, Coimbatore, Tamil Nadu. She has hosted and organized international conferences, numerous faculty development programmes (FDPs) and webinars focusing on research & development, entrepreneurship development, digital marketing, etc. at national and international levels. She is functioning as the Chief Coordinator and Member Secretary of NFED Business Facilitators Forum (NBFF), Centre for Research & Training (CRT) and NFED Publications. She oversees the entire administrative activities of NFED and promulgates its social sensational programmes across the nation and globe.
Adv. Mrs. K. Ambujam Mohan
Legal Adviser
(Enrolment No. 657/88)
Senior Advocate Mrs. Ambujam Mohan possesses Bachelors' in Law from Bharathiar University, Coimbatore and Masters in Law from Annamalai University, Chidambaram. She has varied experience in the fields of Civil, Criminal, Consumer, Labour, Debt Recovery Tribunal, Family Court, Income Tax, International Law, etc., and practicing law for the past 30 years. She provides legal consultation and advice by coordinating the delivery of Proactive and Strategic Legal Service to Businesses, Educational Institutions, Associations, Trusts, Societies and NGOs.